As he approached the Tennessee community college, and the exam that would decide his future, Michael was nervous. He had recently turned 18 and aged out of foster care. A high-school dropout, Michael needed to take and pass the GED that day, or risk losing a shot at state-funded college scholarships. With his paycheck from his overnight stocker job at Walmart, he couldn't afford tuition, and this was his last opportunity that year to take the test locally. His father was in prison. His mother left him. His younger siblings were all in separate foster homes. But Michael's life changed when he met William Childress, 36, a Youth Villages specialist who guides former foster kids transitioning to adulthood. Childress had asked if he'd like to join YVLifeSet®, the organization's program designed to help young people—formerly in foster care or juvenile justice custody—prepare for the move towards independent living and adult life and the largest to show measurable, positive results across multiple aspects of life for this population.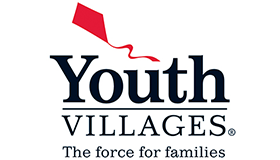 The Bridgespan Group first met YV in 2004, thanks to the Edna McConnell Clark Foundation (EMCF), which had discovered YV while searching for evidence-based, youth-serving organizations to support. With EMCF's support, Bridgespan initially helped YV develop a strategic growth plan that mapped its expansion into six states, identified the need for a business development unit, and introduced new approaches to local staffing and contracting. Armed with sound strategic plans and significant financial support from EMCF and 14 co-investors since 2007, YV has charted a course that now helps some 23,000 youth like Michael transform their lives.
Since that initial engagement, Bridgespan has worked with YV at many key transition points—conducting scenario planning amid the peaks and valleys of the economy, supporting YV's strategy of mergers and collaborations, developing new organizational structures to accommodate YV's growth, and considering new strategies, such as advocacy, with the potential to dramatically expand its impact.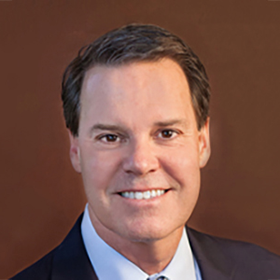 YV's pioneering philosophy—that sustainable long-term success for troubled children is most consistently achieved by working with their families to keep them in their homes and communities—has radically redefined the child welfare landscape in this country. In 2006, YV CEO Pat Lawler was cited by U.S. News & World Report as one of "America's Top Leaders." Harvard Business Review published a case study in November 2008 on YV's treatment approach and growth strategy; and, that same year, YV became the first children's services organization to be recognized by the White House in its search for results-oriented nonprofits that are transforming communities with innovative, promising ideas.
Through this commitment, Tennessee became the first state to offer comprehensive transition services to every single young person aging out of state care. We helped more than a thousand young people last year. This commitment demonstrates that there's a highly effective model for this vulnerable population, and it's a scalable program that is a practical, cost-effective solution to a national problem.
Patrick W. Lawler, Chief Executive Officer, Youth Villages
Nancy Roob, President and Chief Executive Officer, Edna McConnell Clark Foundation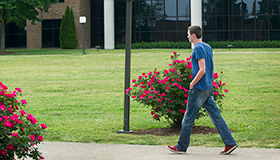 A study by MDRC, a nonprofit, nonpartisan education and social policy research organization, underscores the positive impact YV is having. Specifically, rigorous evaluation of YVLifeSet® showed that the program significantly increases the quality of life for kids like Michael. The upshot for Michael? In early May, he finished the last final of his college semester.
His favorite subject? Ethics.
He dreams, now, of studying abroad.
In our work with Youth Villages, we learned some very applicable lessons. Even the strongest and most valuable nonprofits face barriers and challenges in their efforts to aid greater numbers of people. They can be held back by outdated funding models, unwieldy government relations, and a public sector that can be unwilling to change the way things have always been done.
William Foster, Partner, Head of Consulting Practice, The Bridgespan Group